Testimonials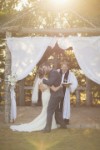 Jenna & Nathan
Jon was incredible. From our first meeting, to our engagements in the rain, to a picture perfect wedding, he went above and beyond to give us the best photos I could have possibly asked for. We had such a blast shooting our engagement photos in the rain and he was so creative given the wet conditions. For our wedding, Jon was able to capture the 'Twilight hour' shots for unforgettable photos that we will cherish for a lifetime. I look forward to calling Jon for all our photography needs in the future.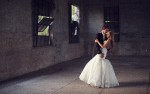 Layne & Ashley - Montgomery, TX
Booking Eilts Photography was one of the best wedding decisions we made. It actually was the first decision we made! We booked Jon before even picking out our venue! We knew we wanted a certain look to our photo's and Jon certainly met and exceeded our expectations. Not only is Jon's work spectacular, he is down to earth, always made us feel comfortable and was extremely accommodating for each of our sessions. We went to multiple locations for our engagements, endured the cold for my bridals and the heat of summer for our wedding! To say we were happy with our experience is an understatement. Jon has given us memories that will last our lifetime and we are forever grateful.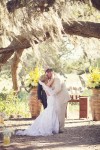 Cory & Jenny - Goliad, TX
If you are fortunate enough to be able to get Jon Eilts, BOOK him! I found him at a bridal show in Victoria and booking him as my photographer was THE best decision. What I noticed was not only did his bridal portraits look ahhh-mazing, but his reception shots were stunning as well. I noticed most photographers do nice bridal portraits, but the reception looks like your guests took the photos. Not Eilts Photography. I have no idea how he did it, since our reception was dark, but the photos are stunning. People are still commenting how gorgeous it was in photos...and much of that is due to Jon's amazing photo skills. He is extremely easy-going and kind. He went above and beyond for our wedding and kept me calm when all heck broke loose and I found myself in a panic of things undone and other unnecessary drama. My now-husband liked him as well and commented on how he put him at ease. And, did I mention, the pics are AMAZING! WOW! I'll admit I'm picky when it comes to photos and color, clarity, and overall feel of pictures, but he blew me away. This guy and his team are talented! Plus, they even stayed late and took a few pics my bridesmaids organized of jumping into a hotel pool! He loves beautiful photos and you can tell he truly cares about people. He is one of the nicest guys you'll meet and he just happens to be extremely talented with a camera. If you listen to a once stressed, picture important bride, booking him will be the best decision you make regarding your wedding. 50+ stars in my book!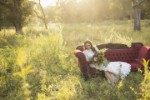 Alexis & Adam
Jon did my bridals, our engagement pictures and wedding day pictures. I showed him the style/look I was going for and he totally nailed it. He is very down to earth and made us feel very comfortable taking pictures. The pictures turned out AWESOME! I definitely would recommend him and his team for your wedding!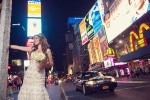 Jason & Lisa - Louise, TX
Booking Jon was one of the best decisions that I made during the whole wedding planning process! I had a very unique vision in mind and i knew that i needed the best. Jon was extremely willing to listen to all my ideas and help guide me into making my dreams a reality. My husband felt totally comfortable during the whole process and had a really good time on the shoots! For our engagement sessions we had a few different visions in mind. My fiance is big into fishing so we wanted to take his boat out on the bay to do the shoot. It was quite a daunting task but Jon handled it with absolute ease, even jumping into the bay water with his cameras to get the perfect shot! The photos were amazing and captured us a couple doing what we love. For my bridals I had this crazy idea in my head that i wanted to do my bridals in New York City. I ran the idea past Jon and his enthusiasm and flexibility had us on a plane to to the big apple. We shot in Central park and 5th avenue during the day which was amazing but I had it in the back of my mind that i wanted to shoot in Times Square. After seeing the crowds we knew we had a difficult situation on our hands. Jon and his wife actually waited up with me until 2am to hit times square so we could get some room to shoot and it was so worth it! We also took the opportunity to do some Boudoirs in NYC. Jon's wife Rachael helped me style the shoot and she was a fantastic helper to both me and Jon throughout the whole process. It was a once in a lifetime experience and I was so thankful to have Jon and Rachael by my side. Our wedding took place in Aransas Pass on the bay. The locations was absolutely stunning and Jon captured every wonderful moment. In what can be an overwhelming and crazy atmosphere, Jon was a pillar of calmness and guided us through all of the must do photos for the day and had remembered everything I had asked for in addition. If it wasn't for him I would have forgotten all the extra details I wanted covered. He had so much fun with my husband and I as well as out wedding party and family. The shots he captured were remarkable and I couldn't have picked a better photographer. From the time you get engaged there is so many decisions to make. After all, you only plan to do this once and so each bride wants everything captured exactly how it appears in her dreams. Having a creative force to make that happen is one of the most important decisions you will make. I can look back on the last year and know that I always have the fantastic memories but most importantly, the pictures to go with it that will last a lifetime.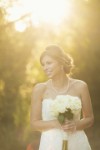 Lindsey & Troy
Jon took our engagements and my bridals photos and they were awesome. I highly recommend using him as your wedding photographer. He is very laid back, we took him down some long gravel roads for our engagement photos and he was totally cool about it, then was able to produce beautiful photos. The day of our wedding we had his co-photographer and he did awesome, I had a wide range of photos to choose from and the quality was equalivant to Jon. Overall extremely happy we choose Jon Eilts photography to capture our special day.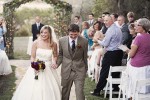 Philip & Caitlin - Austin, TX
We could not have picked a better photographer than Jon Eilts to capture our wedding memories. He was so helpful with fashioning a photography package that fit our needs, and did an amazing job with our engagement and wedding pictures. We enjoyed every minute of our engagement session and were blown away by the photographs! He did a flawless job on the wedding day as well--he has an eye for catching the moments you'll want to look back on, from the sweet glances between the couple, to the funny things that happen on the dance floor. We are so happy that we chose Eilts Photography. Thank you, Jon, for exceeding our expectations! And thank you for the wonderful photos.